Ordinary Objects, Extraordinary Journeys
Supporting the Holocaust Memorial Day Trust (HMDT) and other key partners in the creation of an interactive, accessible website that educates audiences about the Holocaust.
Problem
The HMDT, National Holocaust Centre and Museum (NHCM) and the Jewish Museum of Greece commissioned Rhapsody to create an international digital platform that would communicate the collection, identification, and curation of four untold Holocaust testimonies, alongside never-before-seen artefacts and archival materials, to audiences of all ages in an inspiring and user-friendly way.
Solution
Rhapsody provided exceptional creative direction, copywriting, web development and photography services to truly bring the project to life. Our top priority was to portray each person's story, and the meaning behind each artefact, in a unique and respectful manner, while also developing an appealing and authentic visual identity.
Result
The finished website was incredibly well received by the various stakeholders. The official launch event for the experience was attended by over 150 people, including John Hajdu MBE, a Holocaust survivor who shared his personal experiences with attendees, and Enver Solomon, Chief Executive of the Refugee Council, who discussed refugee experiences past and present and the relevance of 'ordinary objects' in their lives.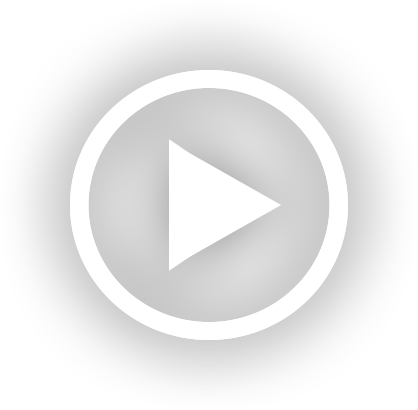 "It was incredible seeing our ideas for the project not just brought to life, but enhanced, strengthened and advanced by Rhapsody. We are so thrilled with the final result and are confident the website will achieve our goals – to engage people with Holocaust education, through artefacts, and to increase knowledge and awareness of the Holocaust. We are already planning on adding more artefacts to the website and look forward to continuing our relationship with Rhapsody."
Dr Rachel Century
Director of Public Engagement and Deputy Chief Executive of Holocaust Memorial Day Trust
Perfecting the UX
To create a smooth user experience, it was imperative that the site's design seamlessly blended function, aesthetics and history while appealing to a wide range of ages with differing levels of knowledge about the subject matter.
The central task was to create a navigation system that allowed the user to control the narrative while engaging with artefacts, journeys and stories along the way. In order to place the artefacts at the heart of the design, we started by photographing each person's artefact before working out how to bring them to life. By capturing these items from every angle to create 360° images, users were able to explore each artefact in detail.
3D Model of a Mezuzah
Taking great care of the valuable assets, Rhapsody photographed the individual items in 360-degree 3D definition and converted them to provide site visitors with a fully-interactive experience.
This object, a Mezuzah, contains a small parchment scroll upon which the Hebrew words of the Shema are handwritten by a scribe. Mezuzah scrolls are rolled up and affixed to the doorposts of Jewish homes, designating the home as Jewish and reminding those who live there of their connection to God and their heritage.
3D Model of a jewellery box
This exquisite vintage jewellery box was another item Rhapsody were engaged to photograph in 360-degree, 3D detailing. Featuring an ornamental bird adorned with real feathers it displays affluence and craftsmanship of the Austrian young-lady who escaped to London in 1939.
Both these artefacts and more are now on display at The National Holocaust Centre and Museum in Laxton, Nottinghamshire.
The Power of Words
Tone of voice and language were workshopped with the teams from the HMDT, NHCM and Jewish Museum of Greece to ensure all site copy was informative without being intimidating.
With the knowledge that teachers and students made up a key audience group for the experience, any potential gaps in user knowledge were addressed by the addition of pop-out glossary boxes, which helped prevent the pages from becoming too text-heavy. When it came to typefaces, Nocturne Serif was chosen for the body copy, caption and quote type. Created by Mateusz Machalski, the font is a perfect fit for the experience as it's inspired by Warsaw and its local typographic traditions.
87k+
Interactions with the website post launch
5.7k
Number of unique users in the first month
50k+
Website views and running
Take a closer look
"Typography played an important role on this project. Given that the project told the story of Jews living in European cities, we decided to use fonts that had a cultural reference to the regions and it's history."
Perry Harding
Senior Designer
"One of the main goals of the site was to showcase the scale and uniqueness of people's journeys, and to help with this we embedded a custom interactive map"
Perry Harding
Senior Designer
See more like this...
Let's start the conversation...
Here at Rhapsody we take your privacy seriously and will only use your personal data to administer your account and to provide the information you have requested from us. From time to time, we would like to contact you about our products and services, as well as other content that may be of interest to you.
Please keep me updated about all other relevant Rhapsody news, offers, and insights.
I consent to allow Rhapsody to store and process the personal information submitted above to provide you with the content requested. Read more about privacy policy.
Never share sensitive information (credit card numbers, social security numbers, passwords) through this form. This site is protected by reCAPTCHA and the Google Privacy Policy and Terms of Service apply.