The power of repurposing: making your content go further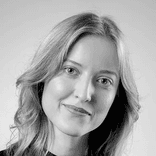 Strategy
Tech & Communication
Agata Jawor - 12 May 2023 - 9 min read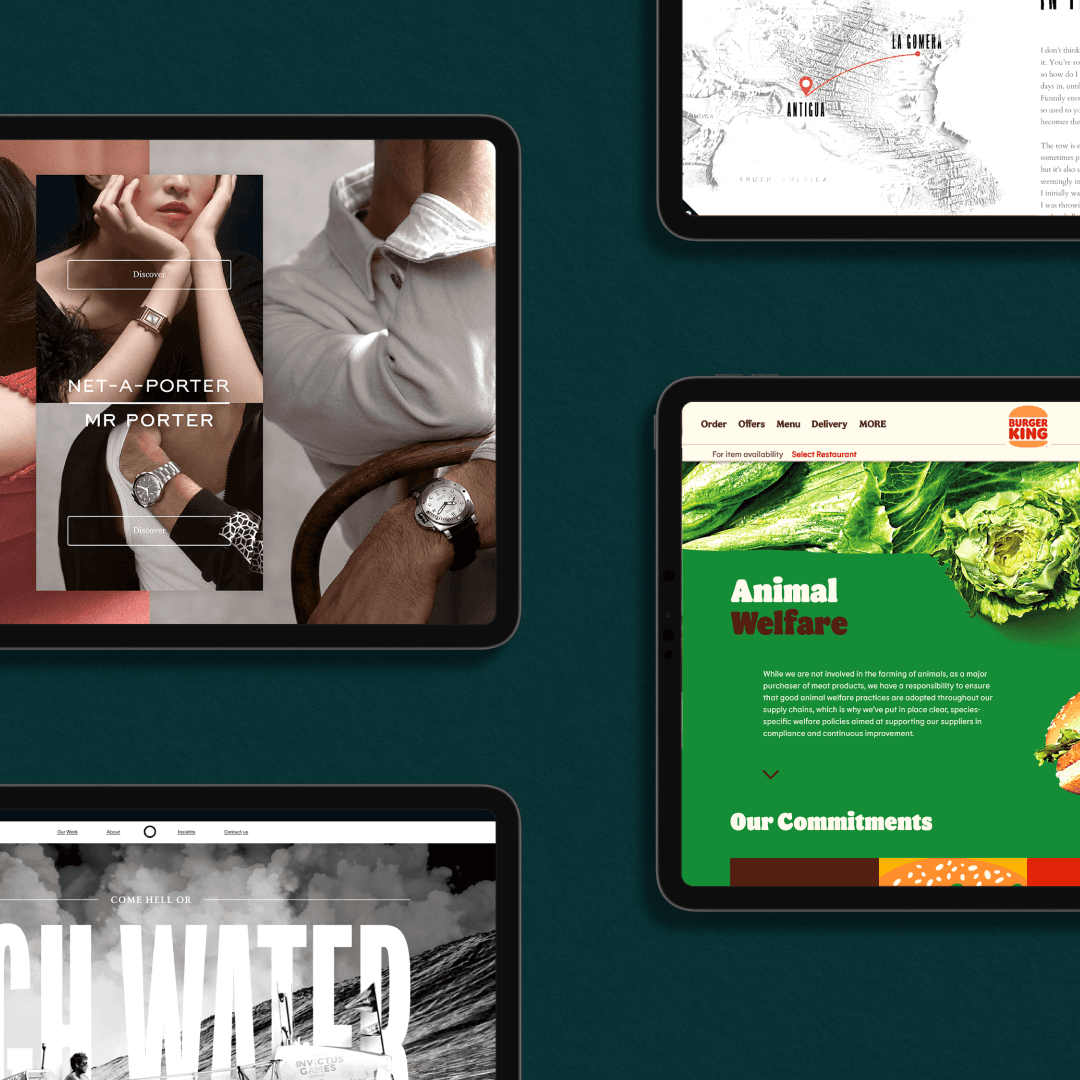 Is your audience not engaging with your content? Have you been hit hard by a budget cut? Or perhaps your team is struggling with lack of time or its workload? If you answered 'yes' to these questions, then consider content repurposing – it's the best solution for creating a more engaging, interactive experience for your audience. You'll speed up your marketing efforts, creating more cost-effective materials that are in line with consumer expectations.
Every brand has a story to tell. At Rhapsody, we firmly believe this. The problem is that sometimes, brands get the timing wrong, they don't convey the message in an interesting way or they miss what is really at its core. Meanwhile, today's consumers don't have time for boring stories. Faced with an overabundance of marketing communications, they will pick out the stories that capture their attention and speak to them in a language they understand: ones that are brief, compelling and relevant.
Whether we like it or not, we live in an era of 'tweet' culture, interactivity and engrossing experiences. Content has to be impactful; the more colourful and eye-catching it is, the better it will perform. That being said, if you want to add momentum to your brand and attract new fans, you'll have to think about your audience's expectations including the type of visuals they like and the way content is presented to them.
Right, but where do you get the promotional content you need? A new campaign always entails considerable expenses and time, plus the commitment of a team.
Who said you have to create new content? Make use of what has already been created before. Give content a second life by adapting it to modern media, 'packaging' it anew and viewing it from a completely new and engaging perspective.
What are the benefits of repurposing content?
In marketing, creativity often boils down to generating new ideas and brilliant concepts. However, we'd argue that creativity can also be about reaching for what has already been invented and presenting it in a transformed, enhanced way. By taking old content and creating an immersive, new experience, you'll not only allow your brand to benefit, but also your team, the consumer and, in a sense, the environment. So, let's examine the key advantages of this approach for your brand.
Saving time and money. By using what you already have, you can utilise your resources better, focus on core brand tasks and reduce marketing expenditures – all of which are strategically important in the context of business uncertainty and rising inflation.
Driving more traffic. By creating more interactive and engaging content, you extend the time your audience spends interacting with the brand, reach new consumers and increase the viral potential of the communication. This all translates into potential new buying opportunities.
Standing out from competitors. When combined with an exciting presentation form, interesting content is something that attracts attention and allows you to remind the customer about your brand.
Being more eco-friendly and sustainable. In the face of the climate crisis, brands must constantly lead by example and set trends. By repurposing content, you show that you are putting the principles of recycling into practice, not generating unnecessary travel and reducing your carbon footprint. This is important for your brand to be credible in the eyes of consumers and evoke positive buzz.
Increasing your brand's online presence and expanding its reach. Multiplying content means greater digital expansion (sometimes on a global scale). New media allows you to target new users, to adapt to their expectations and show that you understand their needs. Not mentioning the fact that content which is spread across different channels also increases brand presence in search engines (more organic searches).
Achieving the full potential of your brand story. A brand often has its own team of graphic designers and copywriters, but if they're caught up in the flurry of daily duties they may simply fail to see the potential of already prepared content. Approaching the subject from a new angle and seeing the content from a broader perspective (and by a new team), can lead to noticing elements of the message that may have previously gone unnoticed.
What do you need to start repurposing the content?
Begin with a strategy Let's start with the baseline, i.e. what goal do you want to achieve by refreshing your content? Do you want to increase sales? Do you want to raise brand awareness or reach a new group of consumers? Perhaps you want to show that for a specific problem or challenge the market is facing (e.g. sustainability) your brand already has a defined action plan?
Think about the boundaries that define your brand. Deciding to use new tools and standalone channels requires adapting content and giving it a creative overhaul. This will change the way the brand is perceived, but it cannot change the brand's DNA. Identify the boundaries that cannot be crossed by the creative team working on content recycling. Think about what makes your brand unique and special and share this knowledge with those involved in the process.
Take a fresh look at the group you want to reach out to. Maybe their habits and the way they consume content have changed since the last time they were exposed to your brand? It could be that the market has changed, that the brand positioning has shifted or even that consumer's situation has evolved. All these factors can lead to content not being received well. Or maybe it's worth refining the day and time of publication so that the user interacts more with it. All these elements will have a bearing on the success of your efforts.
Determining the content to be repurposed Choose content that fits into your strategic objectives and has the best chance of engaging your audience. Perhaps it's a whitepaper with valuable data that 'bounced' off your email base? Or perhaps it's a longer social media post that was meant to be a hit but turned out to be irrelevant to your community? Anything that is valuable and speaks your brand's language can be reused.
It is important to reconsider what makes your content interesting. What is so unique about it? What part of it will reach your audience and persuade them to stick with your brand? Maybe the message was previously unreadable or boring? Maybe the way you previously used the content didn't deliver the message with clarity and didn't place the emphasis on the benefits to the customer?
Finish with the right technologies Once you have selected the content you want to repurpose and formulated a strategy for it, give some thought to new presentation forms. Maybe your e-book or blog post contained interesting statistics that deserve to be presented in a more appealing way? Maybe it's worth interweaving large blocks of text with photos or videos that haven't been used yet? Content can be repurposed in an abundance of ways and it is only the type of project and the creativity of the team working on the content recycling that determines the final result.
Below you will find 3 specific solutions that we at Rhapsody implemented when working on content recycling for our clients.
How to creatively do content repurposing – examples from Rhapsody's portfolio
You can refresh your visual identity to create more engaging and interactive content Sometimes content with potential can fall flat if it is presented inadequately. In the case of Burger King, the brand had content-worthy internal materials, but these were unlikely to grab the crowd's attention.
Rhapsody responded to this client's needs using UX and UI design to tell the story of the company's sustainable commitments in an engaging way. We reactivated the existing content and created an interactive digital adventure out of it.
The end result? An engaging "Burger King for Good Charter" landing page, created on Ceros, which communicates the brand's social and environmental responsibilities.
Burger King's new visual identity was key to the design. Rhapsody created a unique navigation system which used the burger as a starting point: familiar, playful and in line with the brand identity, it speaks to customers and creates the connection Burger King was looking for.
You can create an interactive story and modularise content
Breaking down previously created content into microcontent is an ideal solution for maximising reusability. This approach paid off for Rob Hamilton, an intrepid traveller who has visited almost 50 countries and who has continued to travel despite having a disease which left him with a partially dead knee. Rhapsody had the pleasure of working with this celebrity on the High Water project.
Using a visual narrative, storytelling, and an interview, we created a whole new experience in the form of a website which tells the story of a tough 3000-mile challenge and an incredible journey that Rob Hamilton undertook. Our priority was to find new and exciting ways to present this story, by breaking down and reassembling previously created materials.
You can take your project to a whole new level with a sophisticated digital experience
While some products have a reputation that speaks for itself, brands still often need to create a need for the product and establish a sense of exclusivity. This was exactly the case of Watches and Wonders.
Rhapsody built a website that puts the focus on YNAP's offering as the main e-commerce partner of Watches and Wonders. How did we do it? We created a new website by reusing existing content, providing a more sophisticated digital experience across every customer touchpoint.
The main aim of the site was to act as a digital showcase of new releases by 11 of the world's most prestigious watchmakers. For that purpose, we created desktop and mobile UX/UI design using Ceros, an interactive platform that allows to create more visual and engaging web content without the need for programming skills.
By combining exclusive shopping opportunities with integrated editorial content – such as editor recommendations and interviews – customers were given the chance to dive deeper into the world of watches.
Reimagine your content. Try content repurposing. Use it to drive traffic and interact with your followers. Save time and money. Be more interactive. Our content experts, strategists, and visual artists are here to help you.
You might also like...
Get the email newsletter and unlock access to members-only content and events.