Prototype better products and services thanks to a Design Sprint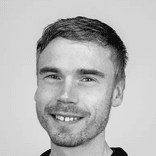 James Willard - 31 May 2023 - 9 min read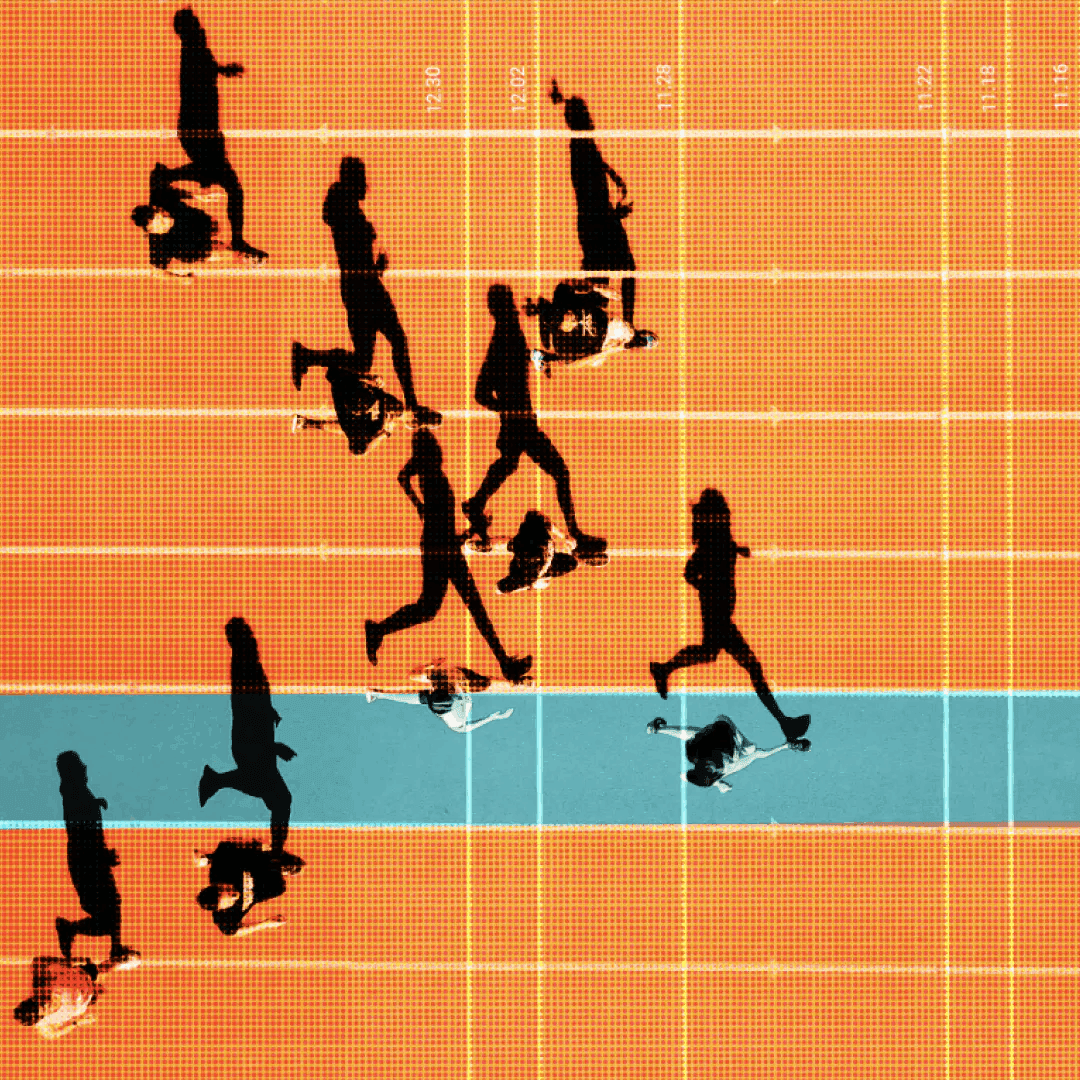 Why integrating prototyping into your product development process is a game changer
It can be challenging for products and services to be successful in a saturated market. Fierce competition and increasingly high consumer expectations mean that brands have to minimise the risks that are typically associated with a new product launch. To stay one step ahead of the competition, a brand must be sure that its product meets customers needs and it should also respond quickly to changing trends and any actions taken by its competitors. So, what's the best approach?
The Design Sprint process is an effective solution to overcome significant challenges
What is a Design Sprint? It is a working method that allows you to find answers to critical business questions in a short space of time. In five days, the team goes from an idea through to the creation and testing of a prototype in real market conditions. By applying the steps of a Design Sprint to a design process, it becomes possible to instantly assess whether a proposed solution is likely to succeed, especially in a highly competitive market. 
The Design Sprint process is worth using in the following situations: 
You need a quick solution to a problem
The challenge you face is extensive and complex
Your team is stuck
Almost every company providing B2B or B2C services will, at some stage, face one or more of the challenges listed above. Whether you are working on a new product, you want to modify an existing product or you are facing an organisational challenge, the Design Sprint will therefore enable you to develop your concept further or help you to choose the optimal course of action.
The benefits of using the Design Sprint
Do you have an excellent idea for a new product but you are unsure whether it is feasible and cost-effective? Design Sprints are invaluable in these kinds of situations. Here's what you can gain from doing one:
You will save money – after a Design Sprint, you move into the product development phase being almost 100% certain that it is going to be a profitable move. 
You will save time – you spend only two days building a prototype product and testing its functionality in real market conditions. 
You get to involve all team members in the project process. Because the process focuses on usability and the final user, a Design Sprint has the advantage of being simple and efficient.
Boost creativity with Design Thinking, but act quickly and efficiently with a Design Sprint
The classic Design Sprint, which was developed by Google Venture in 2000, consists of five steps. Each step corresponds to one day of work, which means that you can go from an idea to testing a product prototype in only five days. Fast, right? This is one of the main ways in which a Design Sprint differs from the more widely known Design Thinking process, which has no defined timeframe or stages. The Design Sprint process, on the other hand, follows a particular methodology based on the question "How can one bring an idea to life in the most time- and cost-efficient way?"
The Design Sprint is based on teamwork: it is essential that each team member participates in full and that the process facilitator remains impartial. The joint efforts of those involved in the process almost always leads to spectacular results.
The five Design Sprint steps are: 
Understand 
Sketch 
Decide 
Prototype 
Test 
The Design Sprint takes you from an idea to prototype testing in just a few days
The success of the Design Sprint method relies largely on a set of specific rules. Following these rules allows you to go from an idea to a tested prototype in just a few days. These rules are:
Getting started is more important than being right. Instead of meticulously planning every detail and strategising the best way forward, pick a way to get started.
Rather than relying on creativity, think about execution. Focus on how the idea will perform in real market conditions.
Minimise discussions! Structure your conversations and focus them on concrete objectives using the Design Sprint tools and tactics.
Alignment. Solution. Validation. Align teams on the largest challenges of your project. Find a large amount of solutions. Create and test a prototype in just four days.
While there are rules to follow to complete the process in five days, the Design Sprint does also give you room to experiment and be flexible. You can simply tailor the Design Sprint to make the process as effective as possible for your team. At Rhapsody, we work with a proprietary method – Design Sprint 2.0 – that takes us from problem-solving ideas to the final product: a tested interactive prototype.
The Design Sprint 2.0: get to know the Rhapsody way
The Design Sprint method is an integral part of our work philosophy. It is based around three pillars: strategy, project and development. We plan, design, test and select the best solutions so that the brands we work with can effectively achieve their business goals.
Using the UX Design Sprint framework, we quickly and flexibly create user experience designs for digital products such as apps, websites, platforms and online shops. Our approach proves that this methodology can be successfully applied in situations where finding the best solution to a given problem in a short space of time is a priority.
We have developed an effective workflow based on the principles of the Sprint Design process. Our Design Sprint 2.0 method consists of four stages which correspond to four weeks of work that follow a strictly defined schedule. Weeks Two and Three, when we prototype and test a product or service, include activities that are typically part of a classic Design Sprint.
The Design Sprint steps we follow to achieve a set business goals
The pre-flight workshop – Research. In the first week, we develop a customer journey map, among other things. We set business goals, demographic targets and benchmarks with the client. We also analyse the problem we aim to solve.

The Design Sprint – Discover. We implement a workflow based on the principles of a classic Design Sprint in the second week.

The Iteration Sprint – Iterate. In Week Three, we remain in a sprint mode to refine the solutions that have been developed and to ensure that the chosen direction for product development is the best one.

Development – Synthesise. The final week is when our developers and graphic designers create an interactive, tested prototype and present product development plans to the client.
The Design Sprint and Iteration Sprint aim: a thorough testing of the prototype
The two weeks dedicated to the Design Sprint and Iteration Sprint allow us to thoroughly test our ideas and safely move to the final stage, i.e. building an interactive prototype. At this stage, we already know that the product or service will be successful and that the client will not have to bear the costs of a product that does not meet the consumers' needs.
Here is our workflow during the week dedicated to the Design Sprint:
We define the challenges facing us, bearing in mind the client's business goals. We also go over the problem we intend to solve during the week.

We discuss possible solutions that could lead us to the goal. We sketch out what we think are the best ideas.

We choose the best ideas out of the many that have been put forward. We then create a storyboard as a basis for the prototype.

We build a realistic prototype. At Rhapsody, these are usually virtual mock-ups created by our developers and graphic designers who take the user journey into consideration (a UX Design Sprint).

We test the prototype in real market conditions.
We are still in sprint mode in our second week of the project. Our focus is on the following: · Evaluating the solutions developed and tested during the Design Sprint · Modifying these solutions to better meet the business objectives of the project · Building a new product prototype · Testing the prototype under real market conditions
What do we gain from a fortnight's worth of sprints? It gives us invaluable insight into whether an idea is likely to be a success and what business outcomes we can expect from it.
It's easy to take the next steps if you have an interactive prototype, plus feedback from its users.
In the final week of Design Sprint 2.0, our developers and graphic designers build the interactive prototype of the product. Then, based on the results, we will provide recommendations on the steps to take for product development.
When you have a tangible version of your product and feedback from its users, deciding on the next steps becomes much easier. Many of our clients use a Design Sprint to map out the functionalities of their product before then going on to implement it with their engineering teams.
What sets Rhapsody apart from many other design agencies is that we can immediately continue on to the product development stage with our team of developers. In addition, our clients appreciate the fact that, by working with the Design Sprint method, we are flexible and constantly exchanging with them.
This method allows you to try out different ideas in a short time and assess them in relation to real market conditions. Discover what Design Sprints are all about and how we apply them to achieve our clients' marketing goals.
Are you looking for a Design Sprint agency? Reach out to Rhapsody and speak to us about our Design Sprints.
You might also like...
Get the email newsletter and unlock access to members-only content and events.